ASA ethical guidelines for statistical practice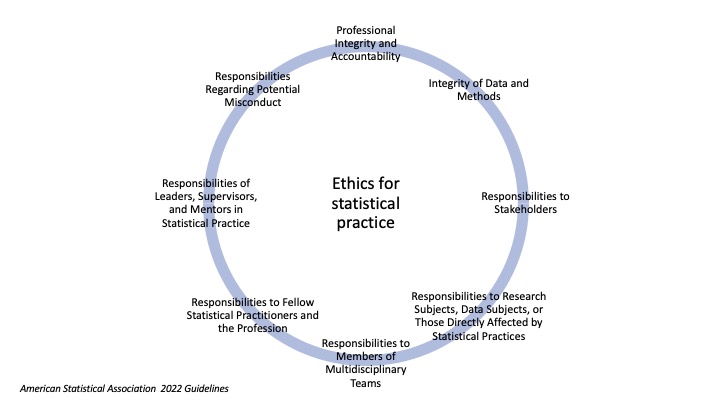 From the American Statistical Association website: "Statistical practice includes activities such as designing the collection of, summarizing, processing, analyzing, interpreting, or presenting data and model or algorithm development and deployment."
Statistical practitioners make many choices about integrity of data and methods, the guidelines help navigate the decision making.
CSTAT staff members discussed these guidelines in their monthly Quality Academy meetings in Fall 2022.